Junior and Senior Infants
Class Blogs
Welcome to Ms Swinburne's Junior and Senior Infant page!
Please see below different activities we've been engaging in over the course of the year. We hope you enjoy having a small window into our classroom.
A huge thank you to David Moore for bringing in a two week old calf for all the Junior and Senior Infants to feed. It was a great ecperience for all the children and really brought our farm theme to life!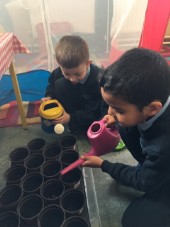 During the month of April our aistear sessions focussed on the theme of the Garden Centre. We planted two different types of seeds - nasturtium seeds in soil and cress seeds in cotton wool. We observed their growth with great interest! Each day two people were chosen to water our plants.
Fabulous flowers, seeds and gardening tools were sent in for our show and tell session. Our garden centre came to life with all the beautiful flowers and plants.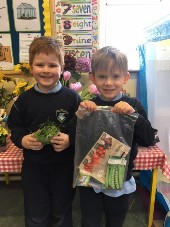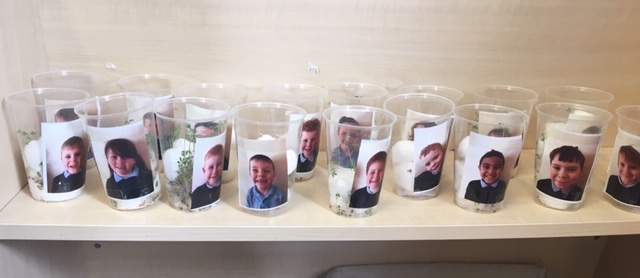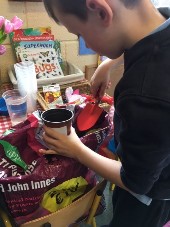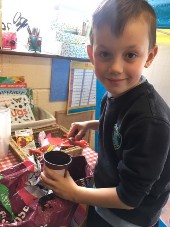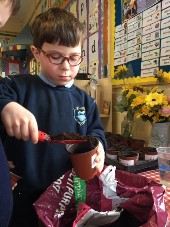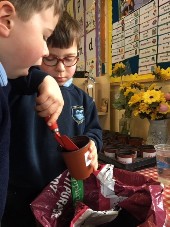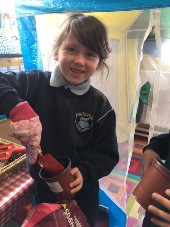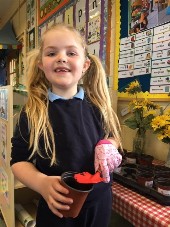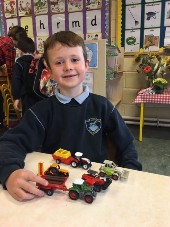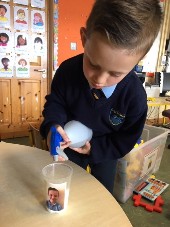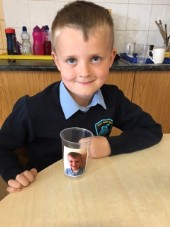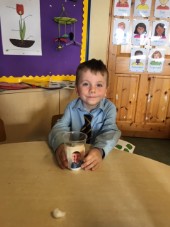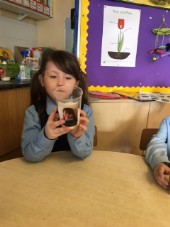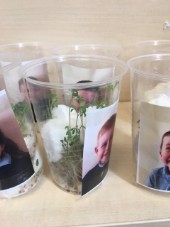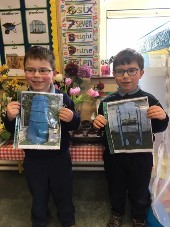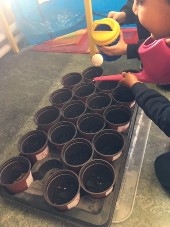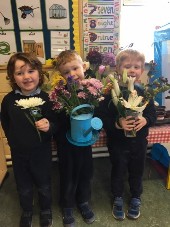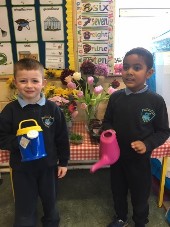 Science Time - Changing State of Matter
There was great excitement making toast in our classroom for a mid morning snack. During our science lessons we had been learning about the changing state of matter.
We focussed on how a chemical change cannot be reversed like when you add heat to bread and make toast!
We painted love birds and cut out hearts during our art lesson this week. Thank you to the Parent's Council for the delicious cup cakes!
A big thank you to Damien and Frank, from Duleek / Bellewstown GAA club, who have been running GAA skill sessions with Junior and Senior Infant pupils on Tuesday mornings. The sessions have been lots of fun and all pupils have been engaging so well in all the different activities.
Each week the boys and girls in Junior and Senior Infants have been paired with a senior buddy from Third and Fourth class. They spend five minutes having a chat about a given topic. The first week we focused on the theme of "All About Me" and since then we have linked our topics to tie in with our show and tell theme for the week. We encourage children to take turns speaking, good eye contact, listening skills and appropriate use of voice level. It's been a great success so far and lovely to see the different age groups interacting. A big thank you to the older boys and girls for being so kind and patient with their junior buddies.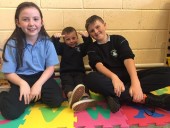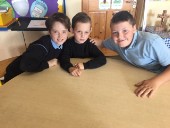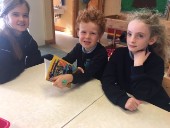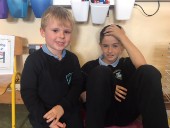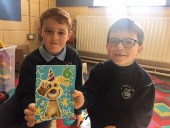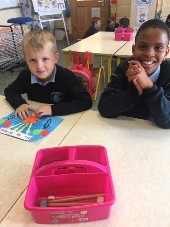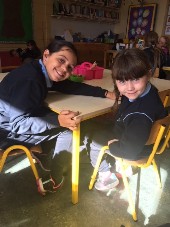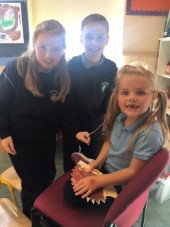 Exploring different types of emotions and feelings...
Can you guess which emotions we're acting out?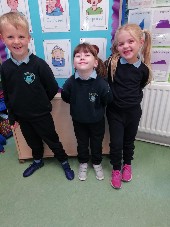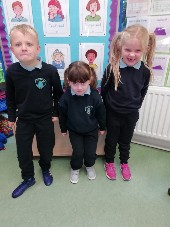 We linked our maths colour revision with our art this week by painting some lovely colourful hot air balloons that have brightened up our class!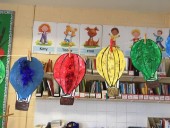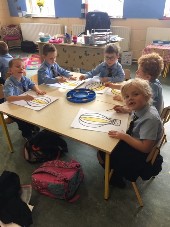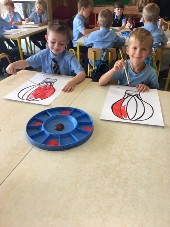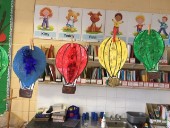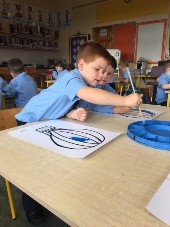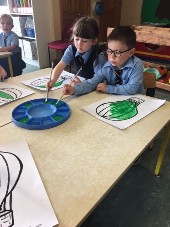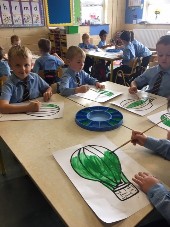 A big welcome to our eight new Junior Infant boys! We all look forward to getting to know each and everyone of the boys over the coming year.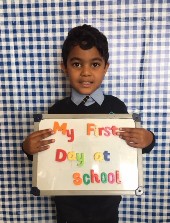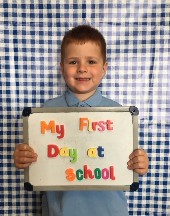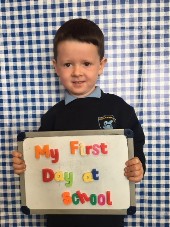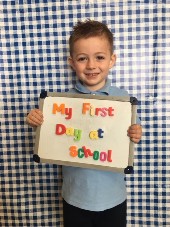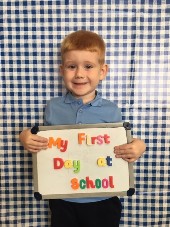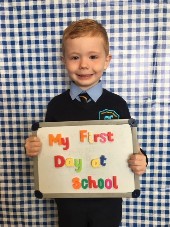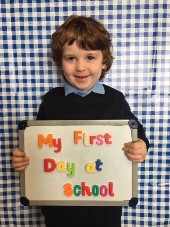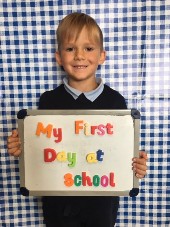 Welcome back to our wonderful Senior Infants!