Wellness Week June 2021
Archive > 2020-2021
Each class enjoyed a fantastic chair yoga session with Cora outside in the yard.
All c
lasses participated in mindful colouring throughout the week. Below you will see samples of some of the wonderful pictures they coloured. Two pupils from each class were awarded an "Art and Hobby" voucher for their beautiful colouring.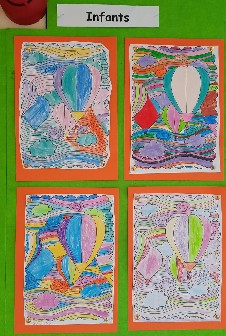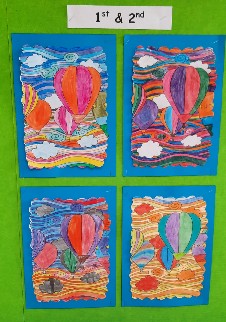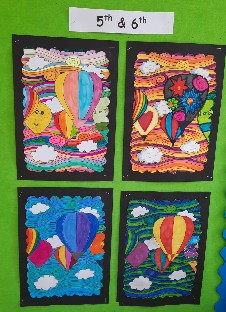 Infant Colouring Comp Winners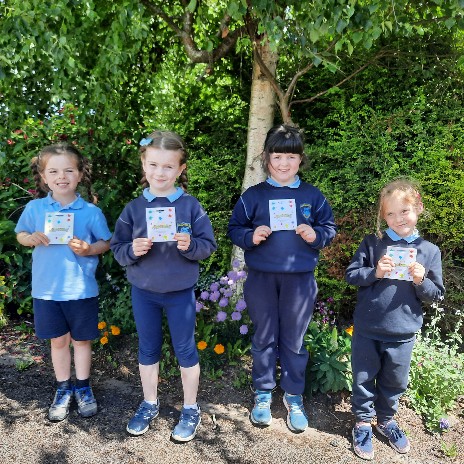 We held an outdoor assembly, recognising and celebrating all the thoughful, kind and caring children in our school community. We gifted each child a "
Kind
er" bar to thank them for joy, kindess and positivity each one of them bring to our school in their own way.
Each teacher then called out four pupils from their class, who continuously model kind and caring behaviour in our school. Each was awarded a "Smyths" voucher in recognition of their positive actions.