Green Schools
Activities > Green Schools
Green Schools Programme
Scoil Naomh Treasa has been involved in the An Taisce Green Schools programme for a number of years. We are very proud to have earned three separate Green Flags to date, for our work in the following areas.


• Litter & Waste - Reduce, Reuse, Recycle
• Energy - Conserving Energy
• Water - Water Conservation
In 2018 we decided to embark on a new Green Flag - Travel. The programme will take two years to complete and to date lots of hard work has taken place. Caroline Murphy from An Taisce has been helping us along the way too. We have a very dedicated Green-Schools team. Staff members on the team are Ms Swinburne and Ms O'Mara.
The Travel theme is funded by the

Department of Transport, Tourism and Sport

and supported by the

National Transport Authority

.
Stepping into Spring!
Encouraged by the amount of children walking to school this past week, we all embarked on a brisk spring walk around the Racecourse promoting health, well-being and enjoying being active in the outdoors.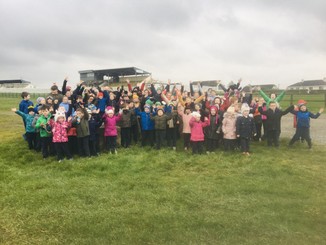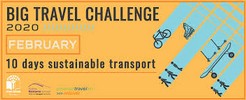 Please click the link below to read all about The Big Travel Challenge taking place during the month of February.
Well done to all our pupils who have been bringing in bottle caps to help us create an art display piece. Once completed we'll be sure to post some pictures here!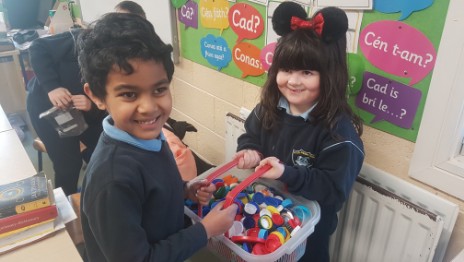 Green-Schools Newsletter 2020

Our Green-Schools Team 2019/2020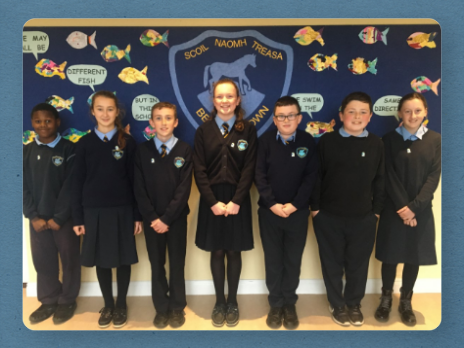 Our super, hardworking Green-Team meet regularly to discuss all matters green!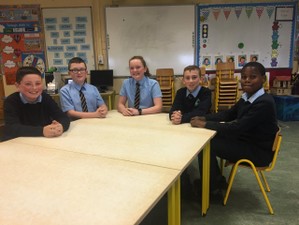 Idling
Our fantastic Green-Detectives getting ready to survey all cars to find out how many are idling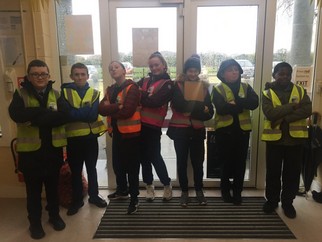 Introducing our new Green-Team 2019/2020
Our Senior Green School Committee 2018/19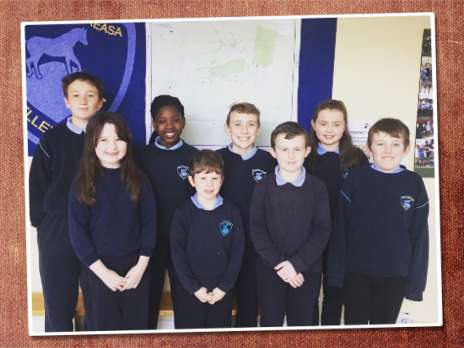 Learning about idling
Walkability Audit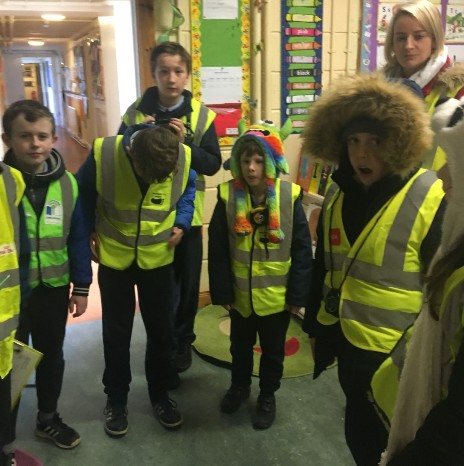 Scooting Workshop
On Thursday 28th March 2019, Junior Infants - Second class pupils participated in a super scooter workshop as part of our Green Schools programme. A big thank you to Caroline Murphy, our Green Schools co-ordinator from An Táisce for providing it. Great fun was had by all.