Dates For Your Diary

Bank Holiday:
Monday 6th February 2023
Mid-Term:
Monday 13th - Friday 17th February 2023
C
onfirmation:
Wednesday 1st March 2023
World Book Day:
Thursday
2nd March 2023
First Confession:
Saturday 11th March 2023
St.Patrick's Day:
Friday 17th March 20223
Easter Holidays:
Friday 31st March 2023
"Woolly Hat Walk"
On January 24th, the whole school went on a "Woolly Hat Walk" to the the Race Course, to enjoy some fresh air and exercise together.
Blue Star Programme




Visit from Minister Thomas Byrne
On Thursday 12th January 2023, we had a speical visit from Minister Thomas Byrne as part of the Blue Star Programme. Our whole school assembled to hear Minister Byrne speak about Europe and his experience of being the Minister for European Affairs. Pupils from all classes were given an opportunity to ask lots of questions!
Afterwards, our Blue Star Committee got to meet Thomas and have their photo taken together.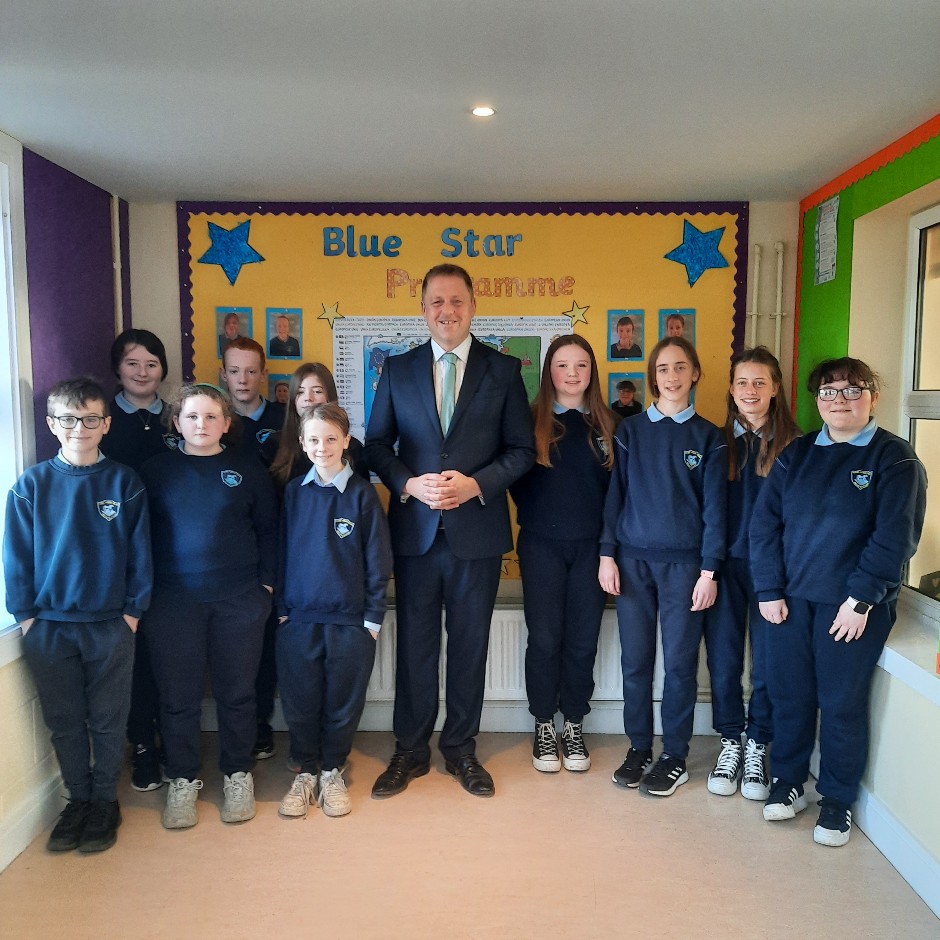 Christmas Bake Sale
A big thank you to Ms Breen and the boys and girls in 5th and 6th class for organising a fantastic Bake Sale on Friday 2nd December. So many delicious treats were donated and we wish to thank everyone who came along to purchase all the wonderful goodies.
Bake Sale Raffle Winners
Huge congrats to our Bake Sale winners. What a yummy prize!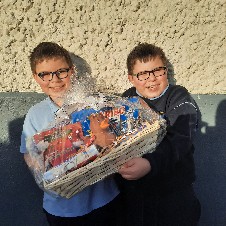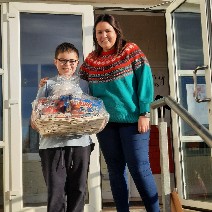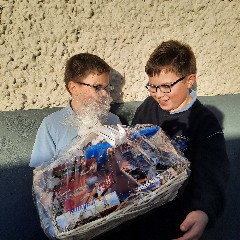 Many thanks to Kieran, the
Club Community Rugby Officer with Boyne RFC
for facilitating super weekly rugby sessions during with all our classes.