Blue Star Programme 2022/23
Archive > 2022-2023
Europe Day Celebrations
We celebrated Europe Day on Tuesday 9th May with a very special visit from Luxembourg's Ambassador to Ireland, Florence Ensch.
Our Anthem EU50
In celebration of

Europe Day 2023 and Ireland's 50 year membership of the EU,

our whole school sang Beethoven's Ode to Joy. We were led by Óisín on the flute. Thank you to

Ambassador Florence Ensch

for joining us at this special assembly.
Dáil Visit
On Thursday 27th April, 5th and 6th class had a great time on their trip to Dublin. We were invited to visit Leinster House by Minister
Thomas Byrne,
where the children got to see the Dáil and the Seanad and also speak to our local senator
Sharon Keogan.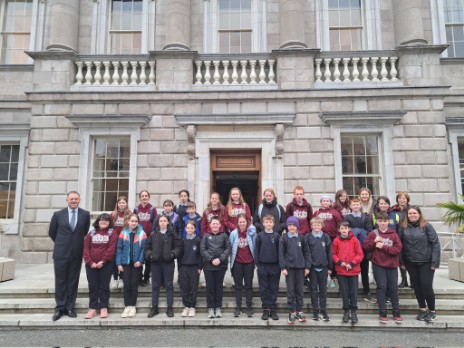 European Food Fair
We had so many delicious foods on display in school on Wednesday 22nd March. A huge thank you to all pupils who brought in foods from different European countries. Each of the classes made food with their teachers too. Junior and Senior Infants made Belgian waffles. First and Second class made Patatas Bravas from Spain. Third and Fourth class had a feast of Caprese Salad, Hungarian Goulash and German Apple Strudel. Fifth and Sixth class made Italian tortellini.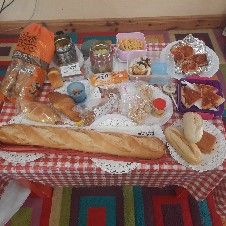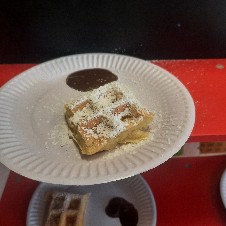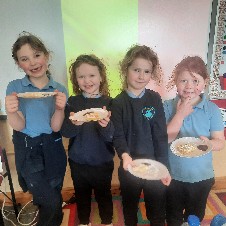 VIP Visit from Minister Thomas Byrne
Thursday, 12th January 2023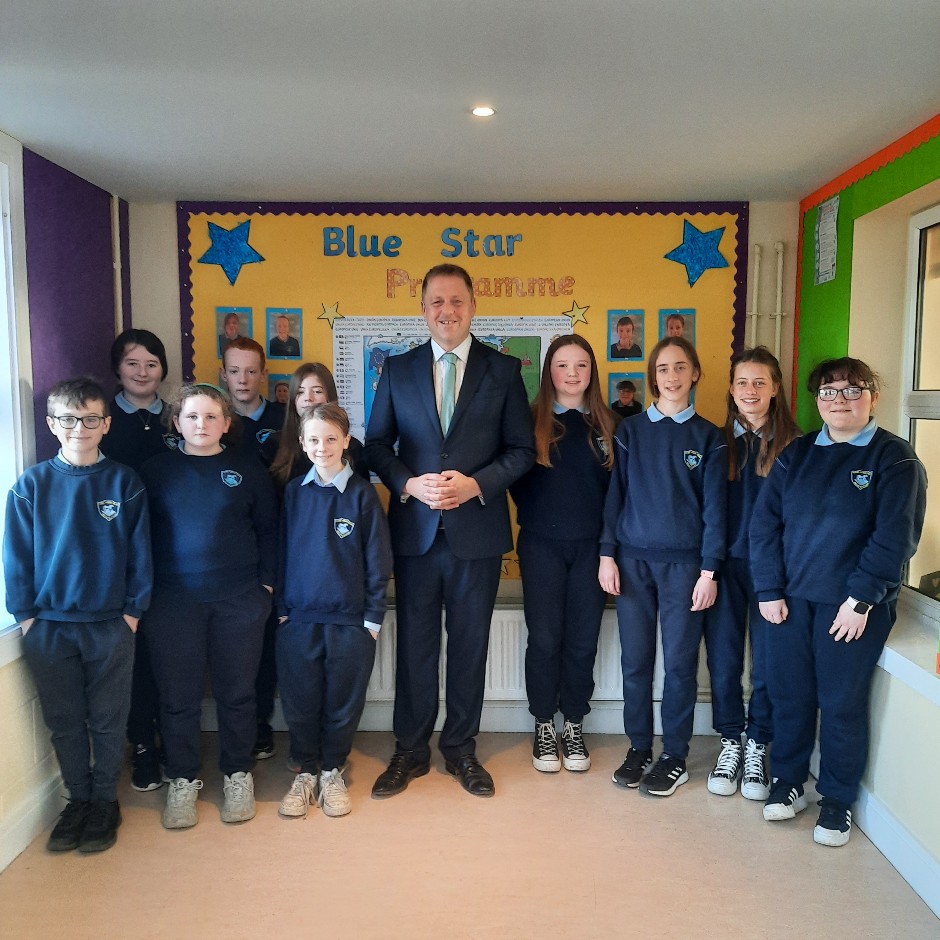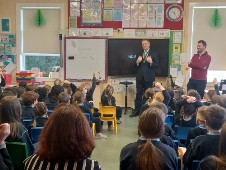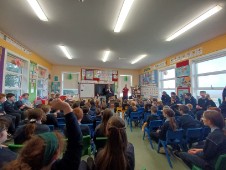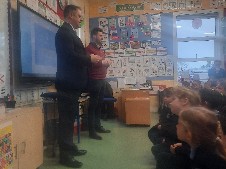 Project Research
Pupils in Ms. Breen's class researching the capital cities of countries in the E.U.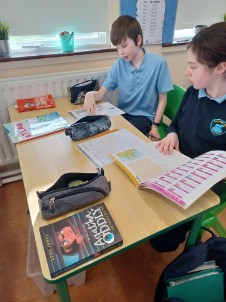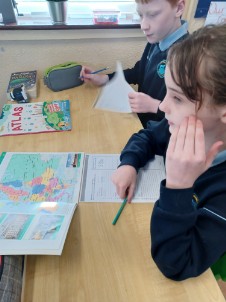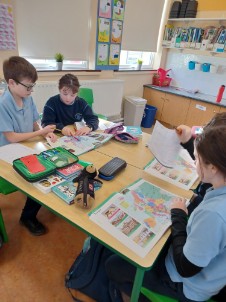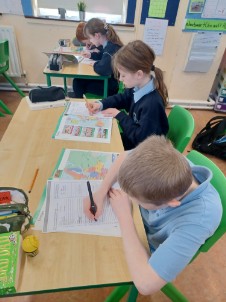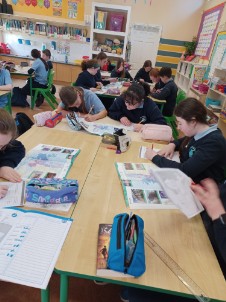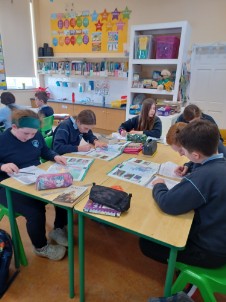 Blue Star Committee
School Year 2022-23
We have 10 pupils on our Blue Star Committee from 5th and 6th class.