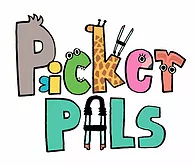 This year pupils from
Junior Infants to Second Class
are taking part in the International Picker Pals programme.This is a unique song and story led environmental action programme for schools, children and families. It teaches our children how to be more environmentally aware by learning about the impact of litter on our environment and what we can do to help.
Every week the children in our class take turns to take home the "Picker Pack". This contains everything needed to go on a litter picking adventure with someone from home. Then they come back and tells us all about their adventures!
Picker Pals Visit
What a privilege to have a visit from the Picker Pals team on Wednesday 18th May. The excitement amongst the children was palpable and they had such a blast participating in the Picker Pals Olympics! A big thank you to Patrick and Angela for such a fun filled and informative session.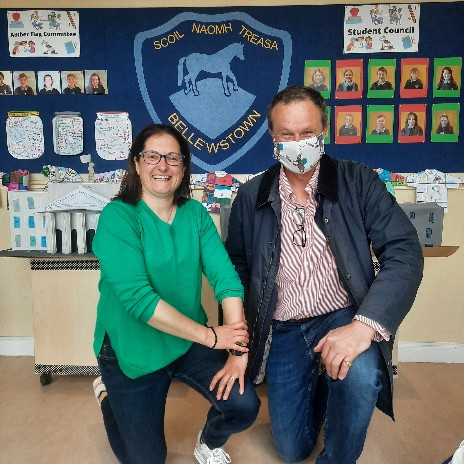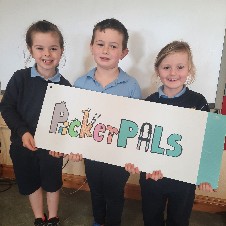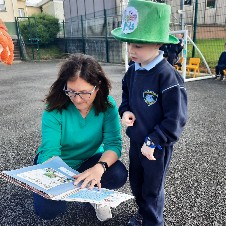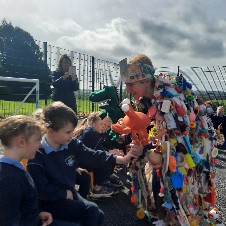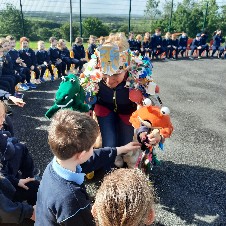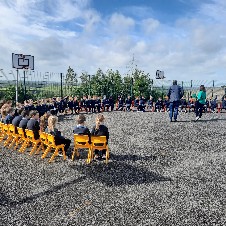 First & Second Class Picker Pals
First and Second class took part in a Zoom call with Picker Pals from all over Ireland. 70 classrooms were on the zoom call and we even had a classroom from China joining us. We learned that in China they pick up the same rubbish as we do - pastic bottles, food wrappers and cigarette butts! It was great fun to sing the Picket Pals song together. The class in China taught us how to say hello in Chinese and we taught them how to say "Dia Dhuit!" It was great fun!